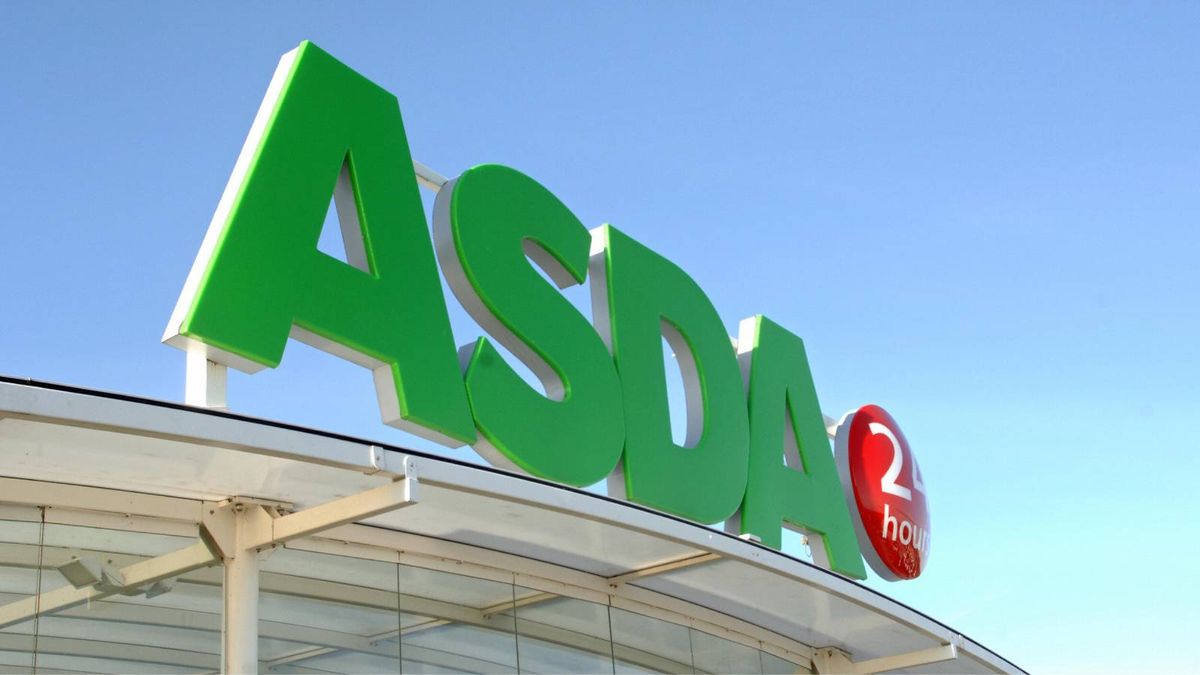 Booking an Asda home delivery slot still remains a challenge, but the supermarket chain has shown good availability for click & collect orders, with slots available for the rest of the month.
In an attempt to prioritise its most vulnerable customers, Asda is working with the government's vulnerable person database and offering customers who have registered on it a priority pass. These enable customers to set up a regular weekly home delivery slot at Asda, with shopping delivered contact-free.
Asda is showing home delivery slots until the end of the month and beyond, a huge step up from the first lockdown where the supermarket only showed the next seven days. While you can't find anything immediately, there's availability as early as November 13, with many more slots opening up toward the end of the month.
However, depending on your location, Asda has Click & Collect slots available nearly every single day until the end of November – which is sure to alleviate a lot of pressure on people.
If you do visit the store, make sure you wear a mask (as is now required by law inside shops) and maintain social distance as per the UK Government's guidelines.
Asda Covid-19 in-store measures
The UK Government, and Asda itself, are urging people to continuing going to shops if possible because this will help free up delivery slots to people who are simply unable to leave home.
If you are going into these supermarkets, then you'll have to follow the guidelines around Covid-19 and make sure you're shopping in the safest way possible.
During the height of lockdown earlier this year, Asda implemented a strict queueing policy where only a few shoppers were allowed in after a certain number left. This queuing doesn't seem to be the case since July and now we're in November it seems like this will remain true.
Asda has plenty of hand sanitiser stations setup in larger stores and there are always employees reminding folk to wear a mask or will hand you one if you don't have one to wear while you shop.
Wearing a mask inside shops is now required by law, so you must have one to hand. Asda workers have their own masks, gloves and protective screens where necessary to help reduce the chance of infection.
While in store, you are reminded to maintain social distance, but no-one seems to be enforcing this so make sure you take it upon yourself to steer clear of other people where possible.
All in all, Asda shops are running a lot smoother than earlier in the year, with opening times more or less returning to normal.
Asda opening hours
Asda has resumed its normal opening hours, with many shops open from 8am to 10 or 11 pm depending on your local store. What about Asda opening hours for NHS and care workers? The company is prioritising these customers in its larger stores every Monday, Wednesday and Friday from 08:00 to 09:00 and this is still the case in November.
The number of customers allowed in store will vary on your location, but for the most part, it seems like Asda is allowing any number of people in its larger shops at any time. The increased payment limit amount on credit and debit card contactless payment to £45 is still in place.
If you can't visit a physical store and need to book an Asda home delivery online, there are a few things you can do to improve your chances. Here, we'll run through the best ways to try and get an Asda home delivery, and we'll explain how Asda's click and collect service works too.
Asda has introduced a new food box service, likely inspired by its supermarket rival, Morrisons. For £30, you can order an Asda food box full of 31 items that range from cupboard fillers to household staples. Simply create an account or log in, select the cupboard filler box and pick a delivery time that suits you. As we head into November, Asda is still offering these food boxes.
Asda food delivery: some availability this week, but scarce for now
Asda is showing delivery options well into December at this point, most of which are available nationwide. However, right now, the earliest delivery available for some locations is November 13 with more freeing up towards the middle and end of the month. You're far better off opting for Click & Collect, which is showing plenty of free slots throughout the month. Book an Asda delivery now
Gov.uk: Register for coronavirus support if you're vulnerable
If you're an elderly or vulnerable customer, make sure you're registered on the Gov.uk list of clinically extremely vulnerable people. Asda has said that it is using this register to prioritise its home delivery slots – so if you're eligible, you want to be on it. You can register yourself, or on behalf of someone else.
How to get an Asda home delivery slot 
Both Asda's home delivery and click & collect services now offer contactless delivery and collection to help reduce the spread of Covid-19. Like the majority of supermarkets, Asda is prioritising the elderly and vulnerable when it comes to allocating delivery slots. 
Our advice is, if you can, book your home delivery slot sometime in the next week to plan ahead. It's difficult to get anything in the next few days but each shop seems to have more slots available towards the middle and end of the month.
The company is continuing to increase its capacity following a recruitment drive, which has added an extra 300,000 home delivery slots to its website. A total of 700,000 slots will now be released each week.
For those who are self-isolating, Asda has introduced a Volunteer Shopping Card. You can buy the card online, send it to your volunteer of choice and they can do your shop for you. No cash changes hands and the card can be used contactless in-store using a barcode. It can also be topped up with extra funds online and no bank or credit card details are exchanged.  
Compared to the first lockdown, Asda is showing a lot more availability and freedom when it comes to even looking for a free slot. You can see delivery options well into December and beyond, whereas before Asda only showed the next seven days.
How does Asda click-and-collect work?
If you'd like to use Asda's click-and-collect service, simply select your groceries with Asda online and select click and collect before you check out. Slots are more available here than delivery, so you have plenty of options.
More food delivery services: quick links
Grocery delivery
Recipe box and meal delivery
Pizza delivery
Takeaway delivery
Alcohol delivery